Johnny kicks ass at last day on the job…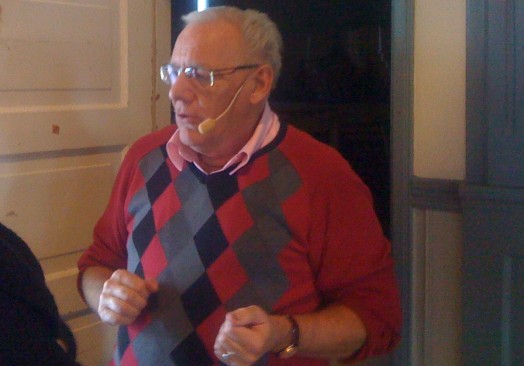 80 x served & 16 x viewed
Johnny Johnsson was celebrating his last day at work with a three-hour presentation of his achievements as company doctor at Stora Enso Fors over a period of more than 20 years. During the first 10 years, Fors became the healthiest company in Sweden. In 2004, he was presented with a medal by the Swedish king His Majesty Carl XVI Gustaf.
His impression of the recent development in the Stora Enso group was however less than positive. Centralisation and efforts to create a global identity have created anonymity. Endless reorganisations, rigid company directives, shared service centres, outsourcing (Bangalore!) and centralised software systems (SAP) have reinforced this negative development. Only by developing a local identity in a global context can a positive company culture be established.
1 Comment
Leave a Comment
You must be logged in to post a comment.