Social media presence?
85 x served & 15 x viewed
Why do companies chose to set up a presence in social media? It makes much sense to find B2C companies on Facebook and Twitter, but what about B2B? Stora Enso has chosen to follow no one and has tweeted only 29 times to its 532 followers. What's the purpose with a twitter account that looks like this?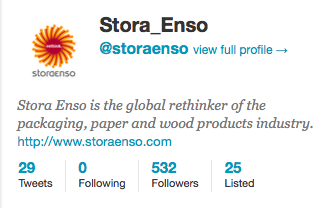 Leave a Comment
You must be logged in to post a comment.